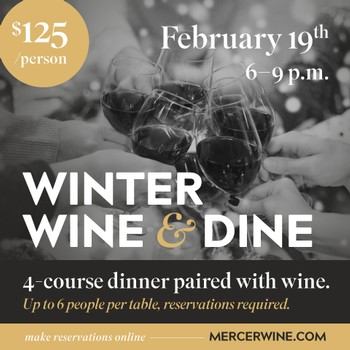 Winter Wine & Dine 2022
SATURDAY, FEBRUARY 19
6-9pm
Join us for another wonderful dinner amid the lovely setting of our barrel room. Enjoy a four-course dinner served with a perfect pairing of Mercer Wines.
$125 per person - VIP members may use remaining free tickets. To use your tickets, contact Liz.
Menu Coming Soon.
Please note any food allergies/aversions in the notes at the time of checkout. Also note any seating preferences at checkout as well.