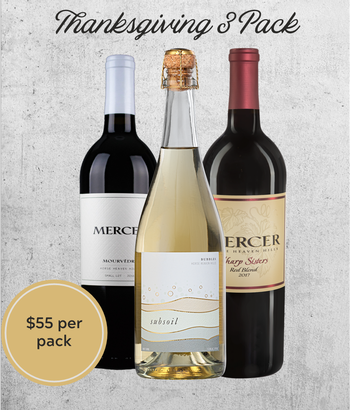 Thanksgiving Three Pack
This three pack will be perfect with your Holiday Meal! Here's why we think so:
Subsoil Bubbles is a super food friendly lightly effervescent wine. This wine goes with everything; from savory dishes like the star of the meal, turkey to pumpkin pie...and everything in between!
Small Lot Mourvere is a beautiful medium bodied red and will pair wonderfully with stuffing, turkey & all the traditional sides that accompany Thanksgiving.
Sharp Sisters Red Blend is the perfect embodiement of family togetherness and is one of our most versatile and food friendly wines. Sure to be a crowd pleaser with all your friends and family!